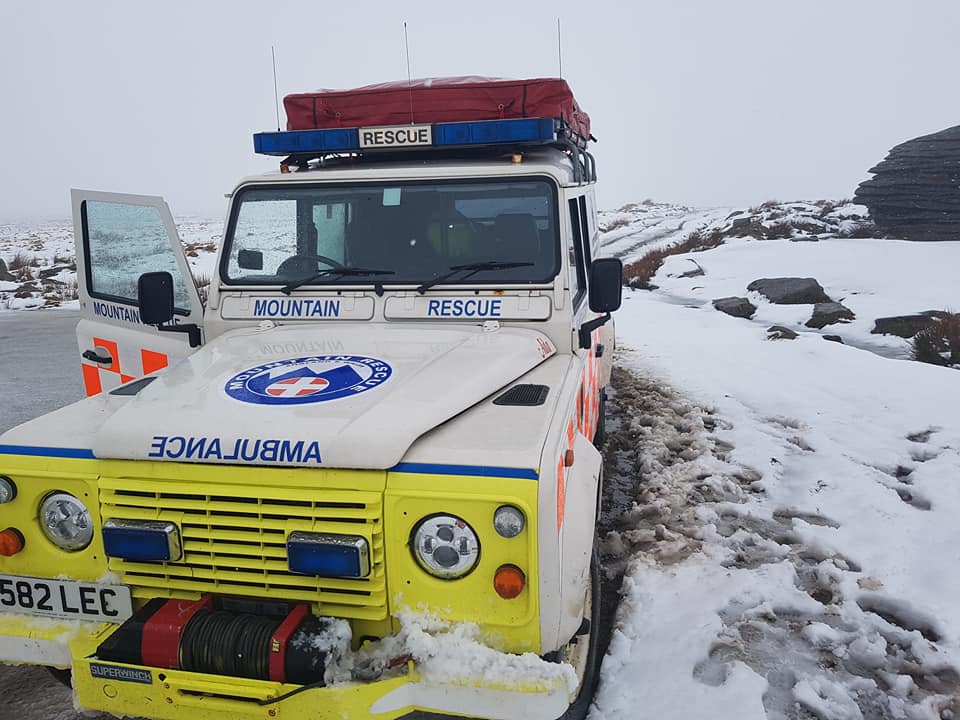 Although we are coordinated by the emergency services, we are in fact a registered charity, and are 100% dependent on donations from the general public. It costs in excess of £18,000 per year to maintain the running of the Team, which calls for a significant amount of fundraising, time and effort from the members and supporters.
Formed in 1969, as the North Moor Section of the Dartmoor Rescue Group, North Dartmoor Search and Rescue Team is based in Okehampton and consists of around forty highly skilled volunteers from many walks of life. Each member brings their own attributes that help create this highly professional organisation.
The Team, who train weekly on a Tuesday night, and on occasional weekends, is activated when a 999 call is received by the Police or Ambulance Service. They contact our Search Managers, who then deploy the Team using SMS communication.
Search & rescue
Our team members are on call, 24 hours a day, 365 days a year to search for lost walkers and ensure injured and sick casualties are safely recovered.
Search Dogs
The team has 2 trainee search dogs. Our handlers can be requested to attend any incident in the country and they are not just Dartmoor
swift water rescue
The team has a number of Swift Water Rescue & Rescue 3 qualified SRT Technicians which is a standard recognised by the Fire Service.
Search Management
Our Search Managers have years of experience as callout members of our Team and are trained by Mountain Rescue England & Wales.
North Dartmoor Search and Rescue Team Supporters is our friendly support group that bring together people from all walks of life. Aspiring team members, members of the community and retired team members, all actively involved with their local Search and Rescue Team.
​If you, or someone you know, enjoy fundraising and social events, and would like to be a part of our busy and hard working team, then sign up below to register your interest. We will then contact you with more information and details of our next meeting.
​